PURO Germicidal Disinfecting
We carry PURO Germicidal Disinfecting
UVLighting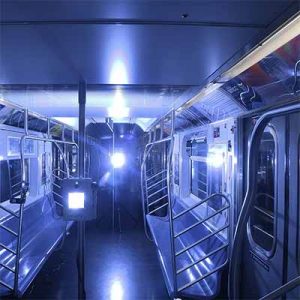 PURO Lighting
UV lights will kill 99.9 percent of any bacteria or virus within the space
If you're responsible for maintaining a business or commercial building, this can be a very uncertain time. COVID-19 has changed the way all of us operate. Your building may either be closed, reopening, or overrun with people.
Regardless, there is one thing that's at the top of your mind: the health of everyone who uses your building.
PURO lighting products provide UV disinfection in order to combat harmful pathogens like bacteria, fungi, and even corona-viruses like the one causing COVID-19.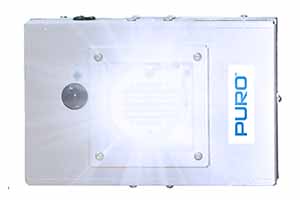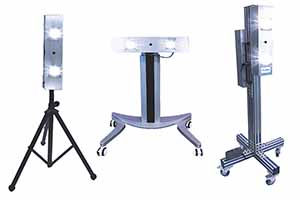 PURO Lighting is a line that we have been using to protect the local healthcare community. PURO is a wellness lighting company, and focus is on germicidal UV disinfection. UV stands for ultraviolet. When run for 30 minutes the UV lights will kill 99.9 percent of any bacteria or virus within the space.
PURO products are currently being used in operating rooms, hotels, schools, ambulances, food processing, and athletic facilities.
Germicidal ultraviolet (UV) products can kill up to 99.9% of viruses and bacteria on surfaces without the use of harsh chemicals.
These disinfecting products are not just for hospitals. Any commercial building or mode of
transportation like airplanes, trains, subways, and buses can benefit from germicidal UV.
Unlike some other products on the market that employ a constant "non-UV" light to kill bacteria (does not work on the virus), PURO uses Violet Defense technology that operates in the UV band known as the "UVC" that is in the 200 to 280 nanometers range.
PURO kills 99.9% of Norovirus, C. diff, E. coli, Salmonella, MRSA and C. auris, as well as Class 2 and 3 viruses.