Heating & Air Conditioning Spec Contractor Columbus
Your Columbus, Ohio Heating and Cooling Spec Coordinator
Consider Comfortrol for your next heating and air conditioning spec contractor in Columbus, OH. Comfortrol has successfully installed over $85 million in HVAC plan/ spec projects throughout Columbus and the surrounding areas. No matter what size heating and air conditioning spec project you're planning, Comfortrol has the experience to quote your project. We utilize state of the art software and have long-standing relationships with our vendors. Comfortrol can handle all of your budget estimates and formal project quotes for commercial heating & commercial air conditioning design.
Comfortrol will provide the comprehensive scope, schedule, team delivery approach required to ensure the success as your heating and air conditioning spec contractor in Columbus, OH.
Benefits of an Experienced Heating, Ventilation, Air Conditioning Spec Contractor and Planner
Consider the following benefits when choosing Comfortrol for your next plan/spec project.
Plan/spec take-off pricing
Budgeting
Coordination drawings
Project management and scheduling
Alternative system solutions
Customer support
Value engineering
Effective ongoing communication with client
Project close-out
Proper start-up and commissioning
Our Outstanding Experience Has Generated a Long List of Satisfied Customers
Below is list of General Contractors that have worked with Comfortrol as a heating & air conditioning spec contractor in Columbus. General Contractor's have trusted Comfortrol with multiple projects and continue to express a desire to work with Comfortrol on future projects.
Advanced Development
Andrew Maxx Construction
Archer Commercial Construction
B & B Contractors and Development
Bedrock Group
Bentley Construction
Bovis Construction Co.
Casto Construction
CB Richard Ellis Construction
Central Ohio Builders
Cellmark Development Group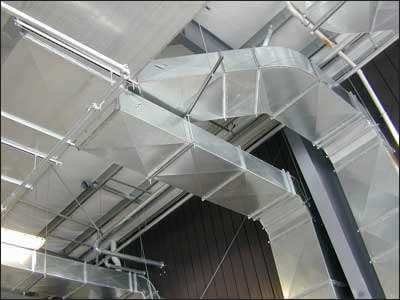 Cody Zeigler, Inc.
Columbus International Air Center
Continental Building Systems
Corna/Kokosing Construction
CVS Pharmacy (27 in Central Ohio)
Daimler Group
DC Building Company
Delaware Building Systems
DMK
Dove & Associates
Dublin Building Systems
Elford, Inc.
Equity Construction
Exxcel Project Management
Ferguson Construction
Fisher Development
Fulcrum Construction
G.L.R.
Gioffre Construction
Gutknecht Construction
Hanlin-Rainaldi Construction
Hemmer Construction Inc.
Jaco General Contractor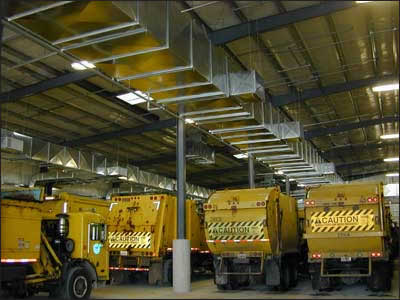 KPRS O'Brien Robinson
Lincoln Construction
Linens & Things
Lion Construction Management
M Warner
Marker, Inc.
Mattingly Corporation
McNight Group
Messer Construction
Miles-McClellan Construction Co., Inc.
Miller Valentine
O'Brien Construction
Pepper Construction
Plaza Properties
Quandel Group
Renier Construction
Richland County
Roslovic & Partners
Ross Development
Route Construction
Ruscilli
RW Setterlin Inc.
Schnippel Construction
SM Wilson & Company
Southgate Development
Summit Construction
Sunrish Construction
TC Weiser Construction
Thomas & Marker
Transamerica Builders
Trian CM
Turnbull Wahlert Construction
Turner SPD
Venture One
Wayne Management Corp.
Whiting Turner Construction
World Gym
Columbus Commercial HVAC Air Conditioning Service & Heating Repair
Comfortrol sales and engineering staff are great to work with on project. And their repair department is quick to respond to any repair needs. I look forward to working with them again in the future

TechSouth Development Co. LLC

I have worked with Comfortrol for over ten years, and continue to use them whenever I can. Comfortrol has always provided excellent work at a reasonable price; their overall competence and ethical behavior make them a pleasure to deal with.

R.W. Setterlin Building Company

Dear Mike, Just wanted to drop you a note and let you know how delighted I was with the design, pricing, and function of the HVAC system you provided for our recent 10,000 sq. ft. addition. We had always had problems with humidity control from our running spas in our main showroom. In fact, we had to install special fans just to keep the condensation from continually fogging and dripping down our main windows. Your pricing was fair, the workmanship and equipment provided was excellent, and your service after the sale, has been great. If we ever expand again, you will be our HVAC Company.

President Sciota Valley

To the Comfortrol Team, Comfortrol was a valued team member on the design and construction of our new office building. They were instrumental in helping meet our LEED goal.

Executive Vice President-LEED AP RW Setterlin Building Company

Dear Mike, We want to thank and congratulate you and your team on completing the Centerpoint I expansion ahead of schedule. It proved to be a very challenging project that couldn't have been completed without the hard work and persistence of you and your team. Please share our appreciation with them. Again, thank you for all your diligence and support during the completion of this expansion.

KIRCO Columbia Center Troy, Michigan

Mike, We just wanted to thank you for the job your company did on the CP#1 Building Expansion project. We completed the 462,000 sq. ft. expansion in 980 days, and Comfortrol being on the team was a real benefit. We look forward to the next one.

Project Manger EXXCEL Project Manager

Comfortrol helped us out on a project when we were in a tough situation, and they came through and completed the work. They were dependable and did everything we asked them to do.

Project Manager Continental Building Systems

Mike Kimmet and his company, Comfortrol, have consistently performed with excellence in both the bid/spec arena and design/build projects for GLR Inc. Always look forward to doing business with Mike when working in Ohio.

V.P. Operations GLR, Inc.

Comfortrol has completed two projects for us this summer in a campus setting with significant schedule milestones that had to be met. It was a pleasure working through the sequencing with your Team and completing the projects on time.

LEED AP Project Engineer Corna Kokosing

I have worked with Mike Kimmet for 10 years on over 300,000 sq ft of construction. Comfortrol is one of my favorite mechanical contractors. As a general contractor I need trustworthy, attentive, competitive subcontractors. Comfortrol exemplifies these qualities. I would use Mike for any project that I am involved with.

Project Coordinator The McKnight Group

The guys, Jack and Matt, were great to work with. And I know I speak for all the ATS Guys working at 535 Enterprise Drive the AC is working great. Another job well done by Comfortrol.