[rev_slider slidertitle="Home Page 3″ alias="home-page-1-11″]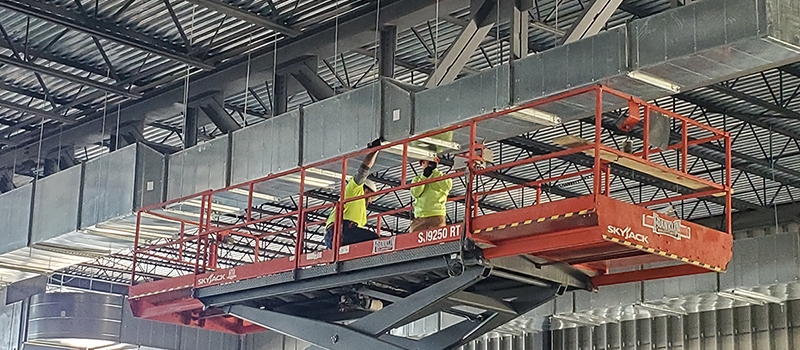 Commercial Construction
Consider Comfortrol as your next HVAC contractor in Columbus, OH. Comfortrol has successfully installed over $100M of construction projects in the Central Ohio area.
Comfortrol has the knowledge & experience to build your project. We have state of the art software and long standing relationships with our suppliers & vendors.
Comfortrol can also provide design/build services allowing for a seamless project completion exceeding your expectations.
Comfortrol will provide the comprehensive scope and team delivery approach required to ensure the success of the project.
Services Offered:
Budget estimates
Project Management/Scheduling
Alternative System solutions
Fully coordinated system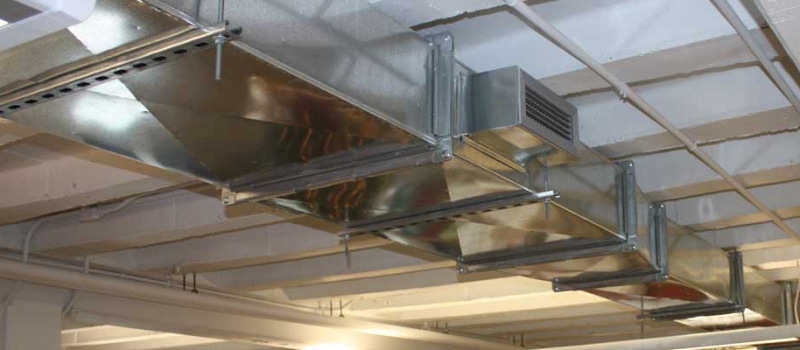 Commercial HVAC Repair/Replacement
Comfortrol provides total building analysis and HVAC equipment replacement you need when replacing your current system or adding on to your building.  We offer cost effective equipment replacement that add value to your building investment.
Changes in the building such as additional renovations and duct sizing or load calculations may require a different size unit replacement.
Services Offered:
Low first cost of equipment
Noise reduction
Optimize equipment selection/operation
Reduce equipment footprint
Proper humidity control
Extended equipment lifecycle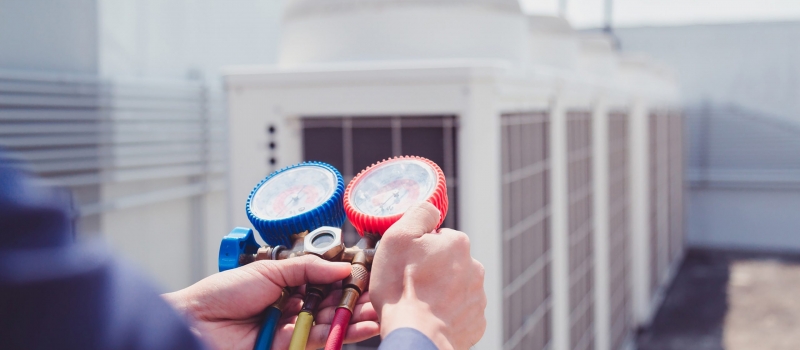 Commercial HVAC Service & Preventative Maintenance
Comfortrol will tailor design a HVAC preventative maintenance plan for your commercial HVAC system to fit your business needs, based on manufacturer's recommended guidelines for your equipment. You will further benefit from our preferred customer pricing, including lower hourly rates and discounts on parts and equipment.
We offer expert diagnostic and repair on all commercial HVAC systems as well as service on critical environment control systems.
Benefits of an HVAC Preventative Maintenance Plan:
Equipment will run more efficiently, reducing energy costs
Increased employee/customer satisfaction
Extended equipment life
Reduced equipment downtime
Lower repair costs
We have over 50 years of experience in design, construction & service with the following systems:
DOAS
VRF Systems
Rooftop Units/Air Handlers
VAV systems
CO/NOx
Multi-zone systems
Pool dehumidification
Kitchen exhaust
HVLS Fans
Make-up air units
Air Rotation systems
Computer Room AC
Infrared Heaters
Air filtration systems
Ventilation
Columbus Commercial HVAC Air Conditioning Service & Heating Repair
Comfortrol sales and engineering staff are great to work with on project. And their repair department is quick to respond to any repair needs. I look forward to working with them again in the future

TechSouth Development Co. LLC

I have worked with Comfortrol for over ten years, and continue to use them whenever I can. Comfortrol has always provided excellent work at a reasonable price; their overall competence and ethical behavior make them a pleasure to deal with.

R.W. Setterlin Building Company

Dear Mike, Just wanted to drop you a note and let you know how delighted I was with the design, pricing, and function of the HVAC system you provided for our recent 10,000 sq. ft. addition. We had always had problems with humidity control from our running spas in our main showroom. In fact, we had to install special fans just to keep the condensation from continually fogging and dripping down our main windows. Your pricing was fair, the workmanship and equipment provided was excellent, and your service after the sale, has been great. If we ever expand again, you will be our HVAC Company.

President Sciota Valley

To the Comfortrol Team, Comfortrol was a valued team member on the design and construction of our new office building. They were instrumental in helping meet our LEED goal.

Executive Vice President-LEED AP RW Setterlin Building Company

Dear Mike, We want to thank and congratulate you and your team on completing the Centerpoint I expansion ahead of schedule. It proved to be a very challenging project that couldn't have been completed without the hard work and persistence of you and your team. Please share our appreciation with them. Again, thank you for all your diligence and support during the completion of this expansion.

KIRCO Columbia Center Troy, Michigan

Mike, We just wanted to thank you for the job your company did on the CP#1 Building Expansion project. We completed the 462,000 sq. ft. expansion in 980 days, and Comfortrol being on the team was a real benefit. We look forward to the next one.

Project Manger EXXCEL Project Manager

Comfortrol helped us out on a project when we were in a tough situation, and they came through and completed the work. They were dependable and did everything we asked them to do.

Project Manager Continental Building Systems

Mike Kimmet and his company, Comfortrol, have consistently performed with excellence in both the bid/spec arena and design/build projects for GLR Inc. Always look forward to doing business with Mike when working in Ohio.

V.P. Operations GLR, Inc.

Comfortrol has completed two projects for us this summer in a campus setting with significant schedule milestones that had to be met. It was a pleasure working through the sequencing with your Team and completing the projects on time.

LEED AP Project Engineer Corna Kokosing

I have worked with Mike Kimmet for 10 years on over 300,000 sq ft of construction. Comfortrol is one of my favorite mechanical contractors. As a general contractor I need trustworthy, attentive, competitive subcontractors. Comfortrol exemplifies these qualities. I would use Mike for any project that I am involved with.

Project Coordinator The McKnight Group

The guys, Jack and Matt, were great to work with. And I know I speak for all the ATS Guys working at 535 Enterprise Drive the AC is working great. Another job well done by Comfortrol.